"Good for Farmers, Good for You!"
The Good Karma Smoothie Initiative
A minimum of 50% of profits go directly to the local farmers and their families.
Full of proteins, minerals, and nutrients to support health and longevity.
Raising awareness around keeping our oceans clean and plastic free for generations to come
The Seaweed Farmers of Bali are trapped at the bottom of the global supply chain
Seaweed farming is hard underwater work for very little profit
The seaweed market is subject to volatile pricing
Harvests are subject to volatility and whole crops can be lost to storms and bad weather
Seaweed is one of the few crops that is grown on Nusa Lembongan and is threatened to be lost to the tourism economy which would put locals at a huge risk if more lock downs or other world events stopped tourism again.
Seaweed farmers have no idea that they actually sit on an untapped gold mine. This nutrient-dense crop can be made into all kinds of food additives, skincare, and health care products!
The heros behind the scenes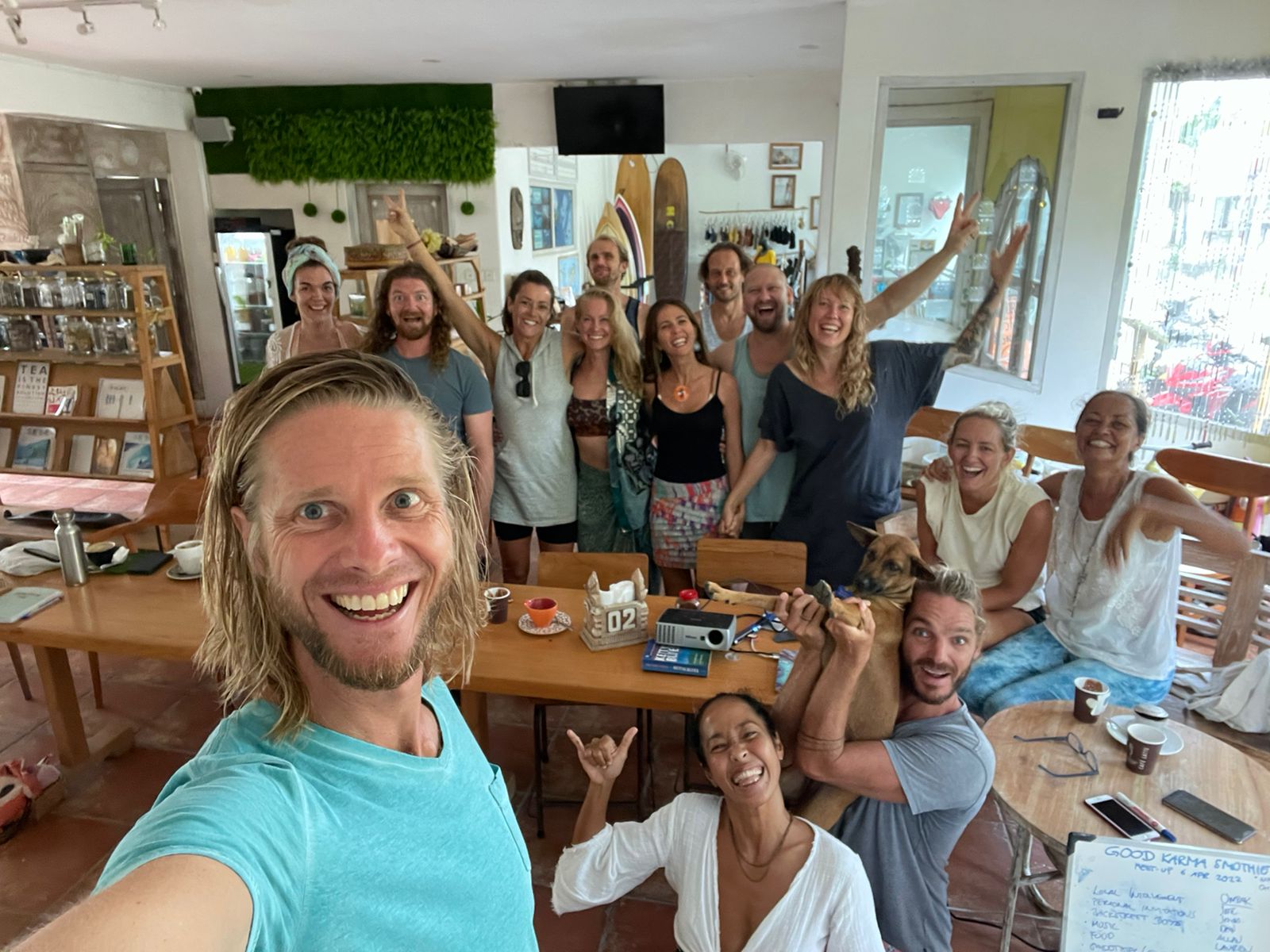 Our Dedicated Team
We are a team of creatives and visionaries each with our own amazing gifts. We have joined forces to build a happier, healthier, and more sustainable future not just for Nusa Lembongan but for the entire world.
Our Local Heroes.
The first of many to come, meet the family on Nusa Lembongan that is making this dream a reality.
Good Karma Smoothie and the Seaweed Protein Cube are the first of many products to come. The idea is to create sustainable business models with low start up costs that allow local families to move from the bottom of the global supply chain to the top.
The Seaweed story of Nusa Lembongan
Nusa Lembongan is a small island about 55km off the coast of Bali, Indonesia. It is a beautiful tropical paradise with pristine beaches and a population of about 5000 locals….