To spread the Good Karma Smoothie Initiative from Nusa Lembongan, across Bali and then out to the rest of the world.
In doing so we will be helping to create sustainable, local, family-run, businesses with low start-up costs for the seaweed farmers of Nusa Lembongan. This will lift them from the bottom of the global supply chain and create a more secure, higher profit margin income while providing a healthy and valuable service to their customers.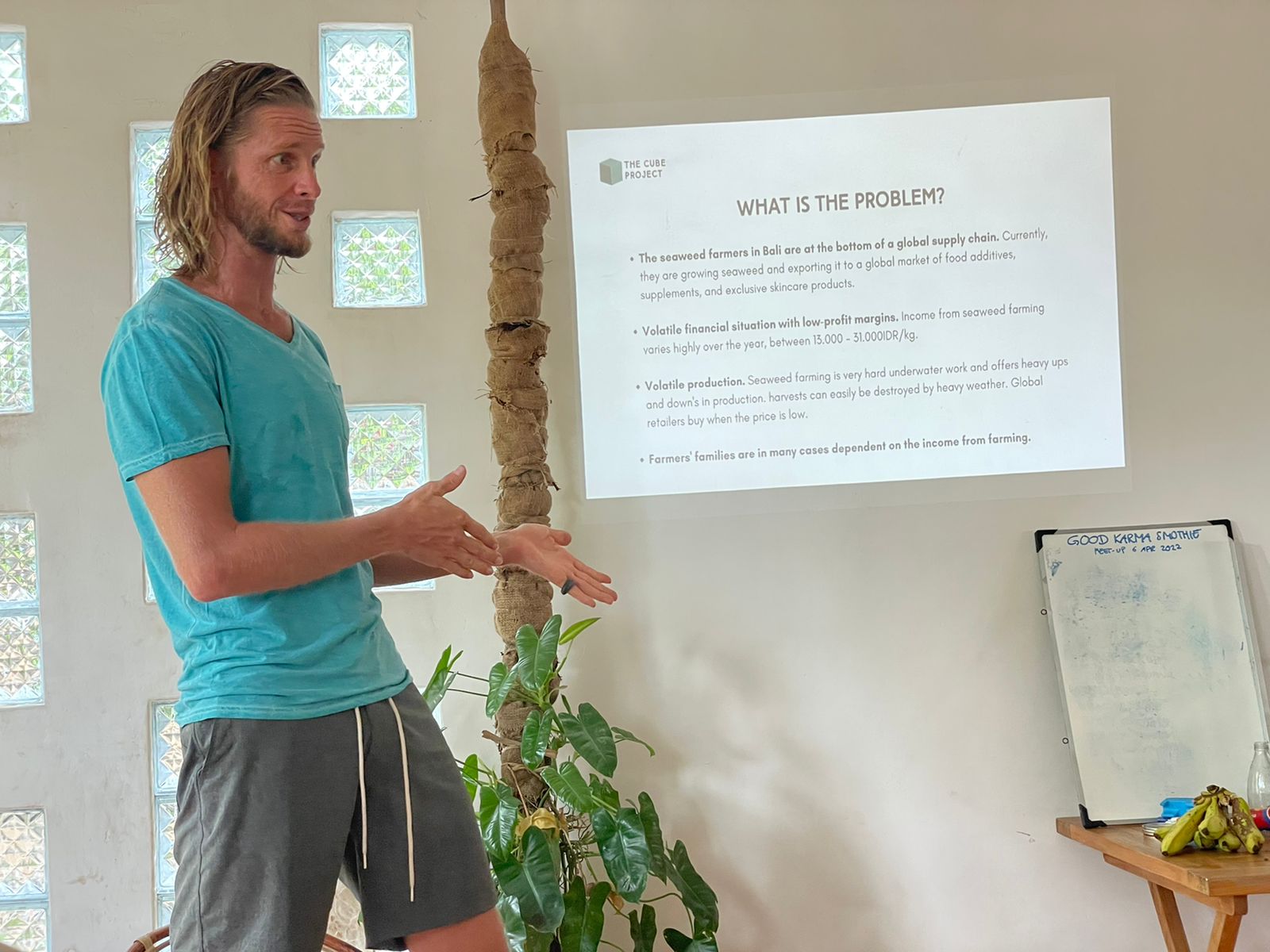 Extraordinary Experiences
In July of 2022, only 6 months after the first production of the seaweed cube and the creation of the Good Karma Smoothie our first production system and local family passed the break-even point on their start-up
They earned 4.5Million IDR (about $300 USD) from 1 kilogram of seaweed that they turned into cubes and distributed for Good Karma Smoothies. The same Kilo if sold just as seaweed would have made them from 13,000-31,000 IDR ($1-$2.5 USD) That is a 120-300X increase for the same kilo of seaweed!!!
At Good Karma Smoothie we want to see a healthy, happy, sustainable, and economically stable Nusa Lembongan and here is how we are doing it…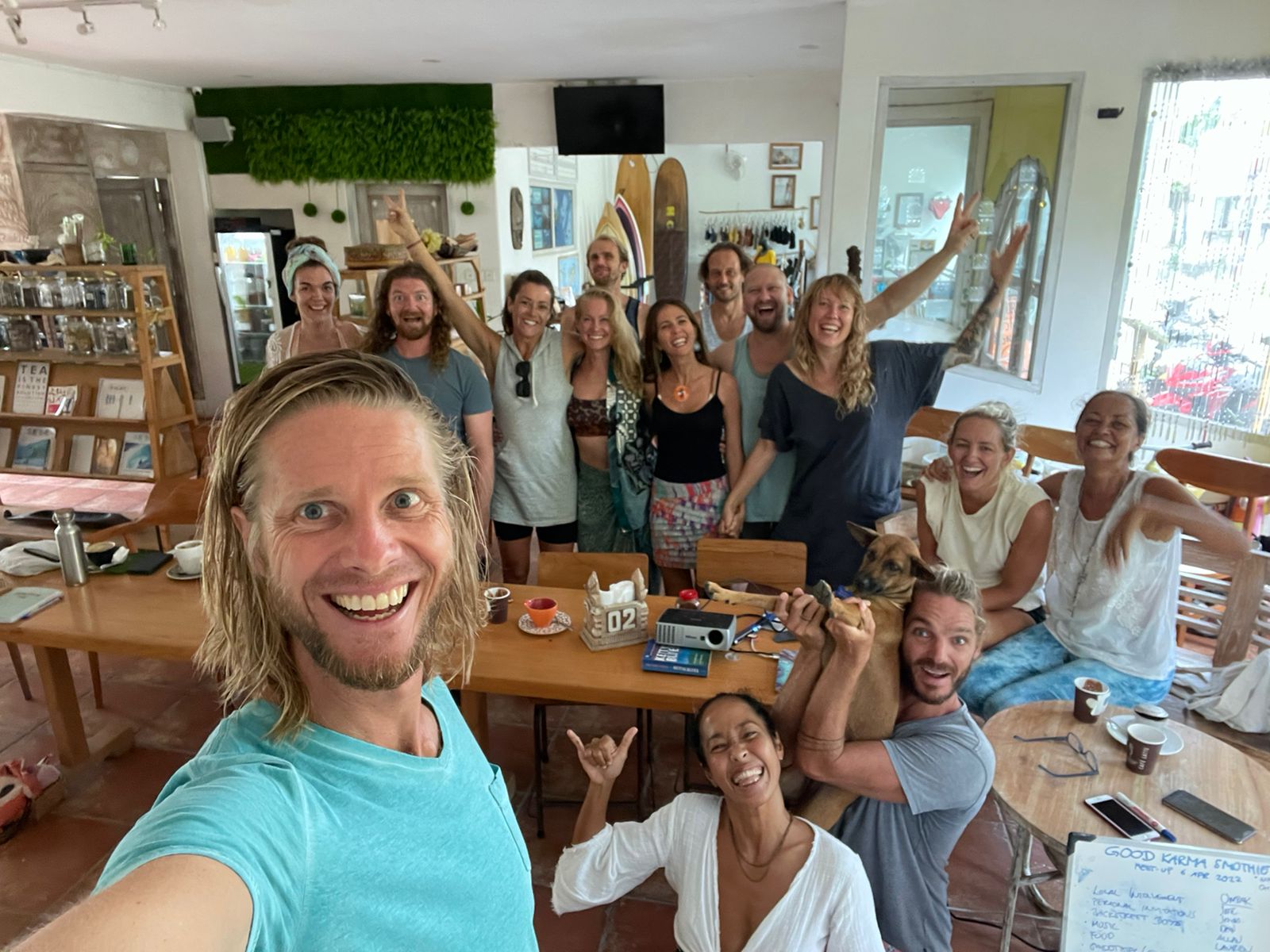 We are a team of creatives and visionaries each with our own amazing gifts. We have joined forces to build a happier, healthier, and more sustainable future not just for Nusa Lembongan but for the entire world.
Our team is a beautiful mixture of Expats and locals living in Nusa Lembongan and Bali.